google-site-verification: google88e219fc3c042d95.html

"Mr. Edwards handled my traffic ticket with great efficiency and an excellent outcome. Definitely recommend!"

"He is the best! Criminal, traffic and child custody/divorce. He gets results and works hard for his clients. He is what all lawyers should be."

"My wife received a traffic citation in Marion and he avoided points assessment and kept the ticket from going on her insurance. Highly recommend this attorney and his staff is excellent to work with as well.."
"A reputable lawyer will advise you to keep out of the law, make the best of a foolish bargain, and not get caught again."
Conviction rate over 90% as prosecutor and 87% in jury trials conducted as defense counsel.
Traffic Violations

Family Law

Criminal Defense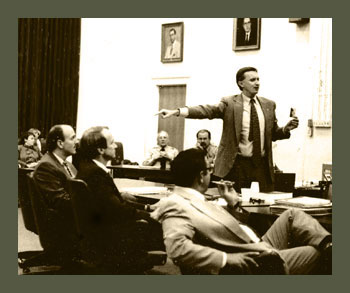 Attorney Mike Edwards has handled thousands of traffic tickets both as a prosecutor and a defense attorney. In most cases, Mike can negotiate your case with the DA to minimize the impact on your insurance and North Carolina license.
Schedule an appt for your Free Consultation Today!